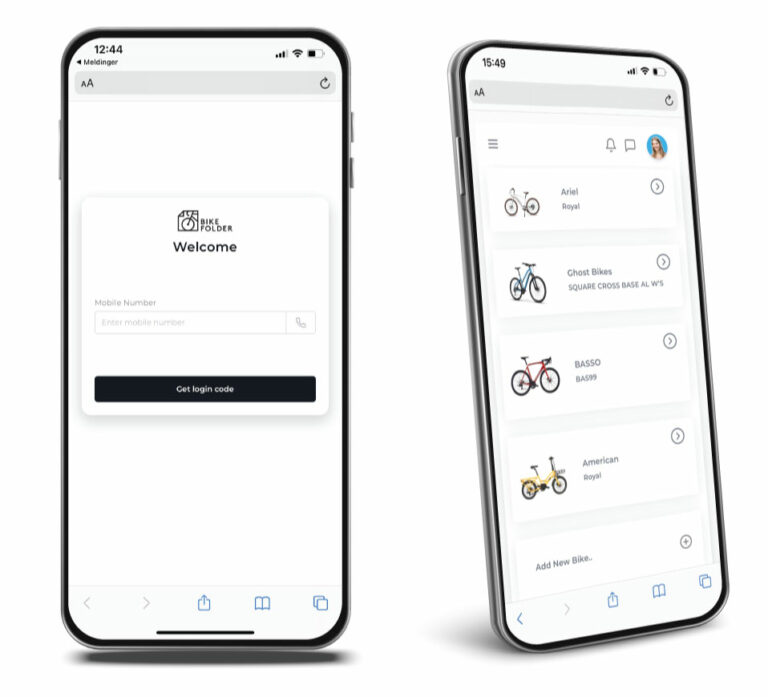 BikeFolder, where your bike's information meet the internet – this is the end of missing warranty papers, unnecessary loss of value, weared out brakes, stolen bikes and frustration.
Login with your phone number via OTP (One Time Password). Your user account is secure and encrypted.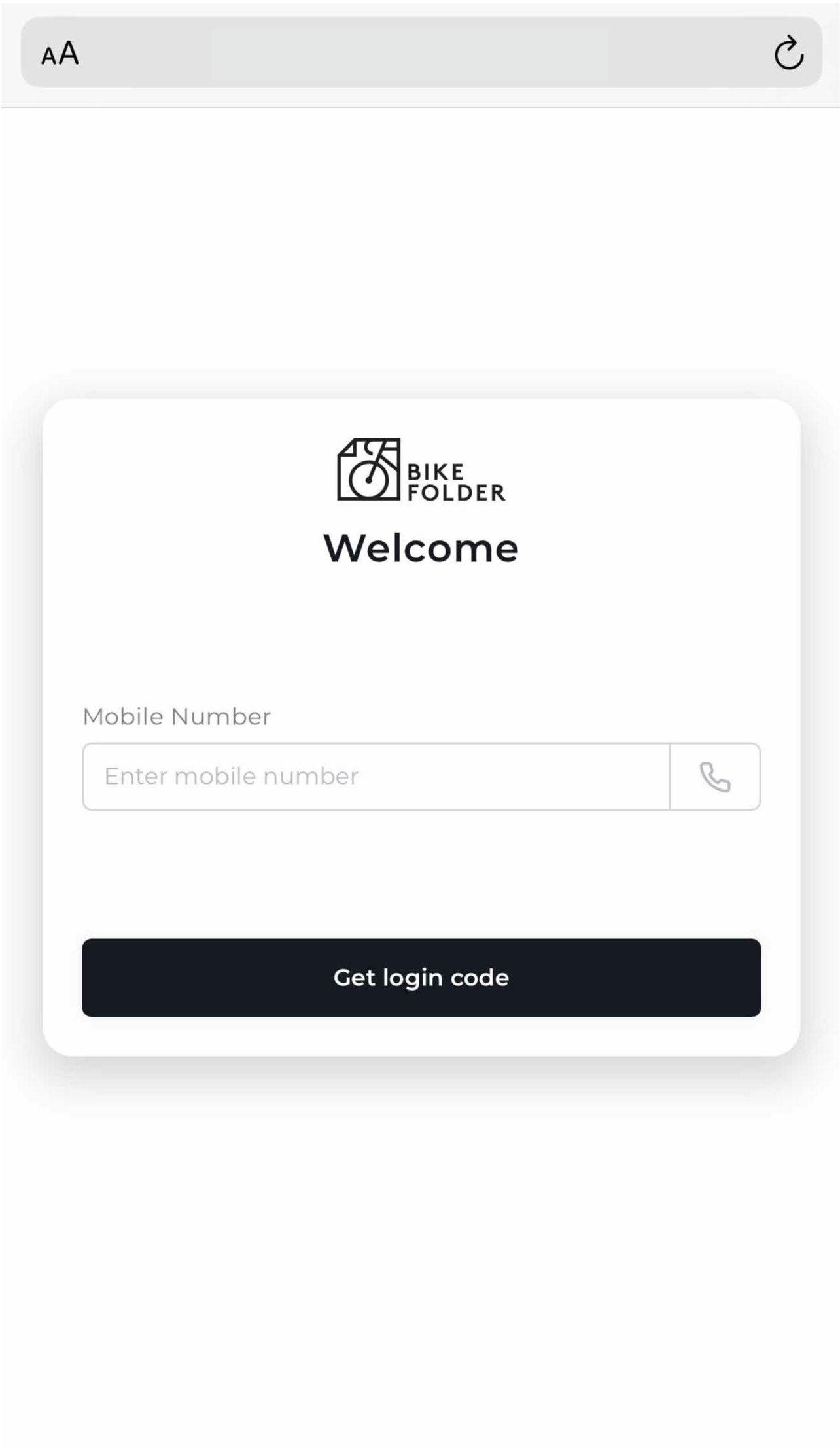 The menu gives you easy access to a detailed profile of each of your bikes. Click on the dashboard to view essential information, book service, chat directly with your mechanic, and much more.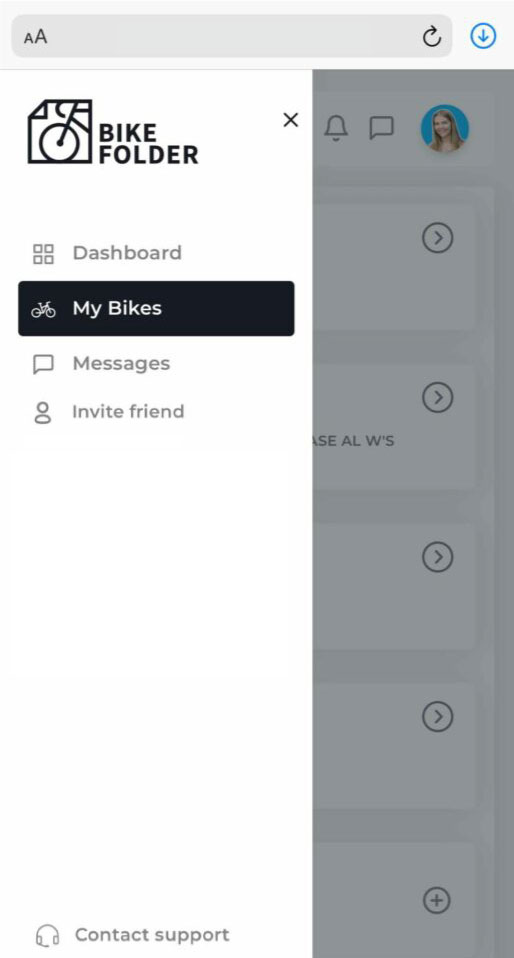 Add all your bikes with just a few clicks. To get your digital bikecard, enter your frame number into our smart bike selector to automatically fill in your bike's details.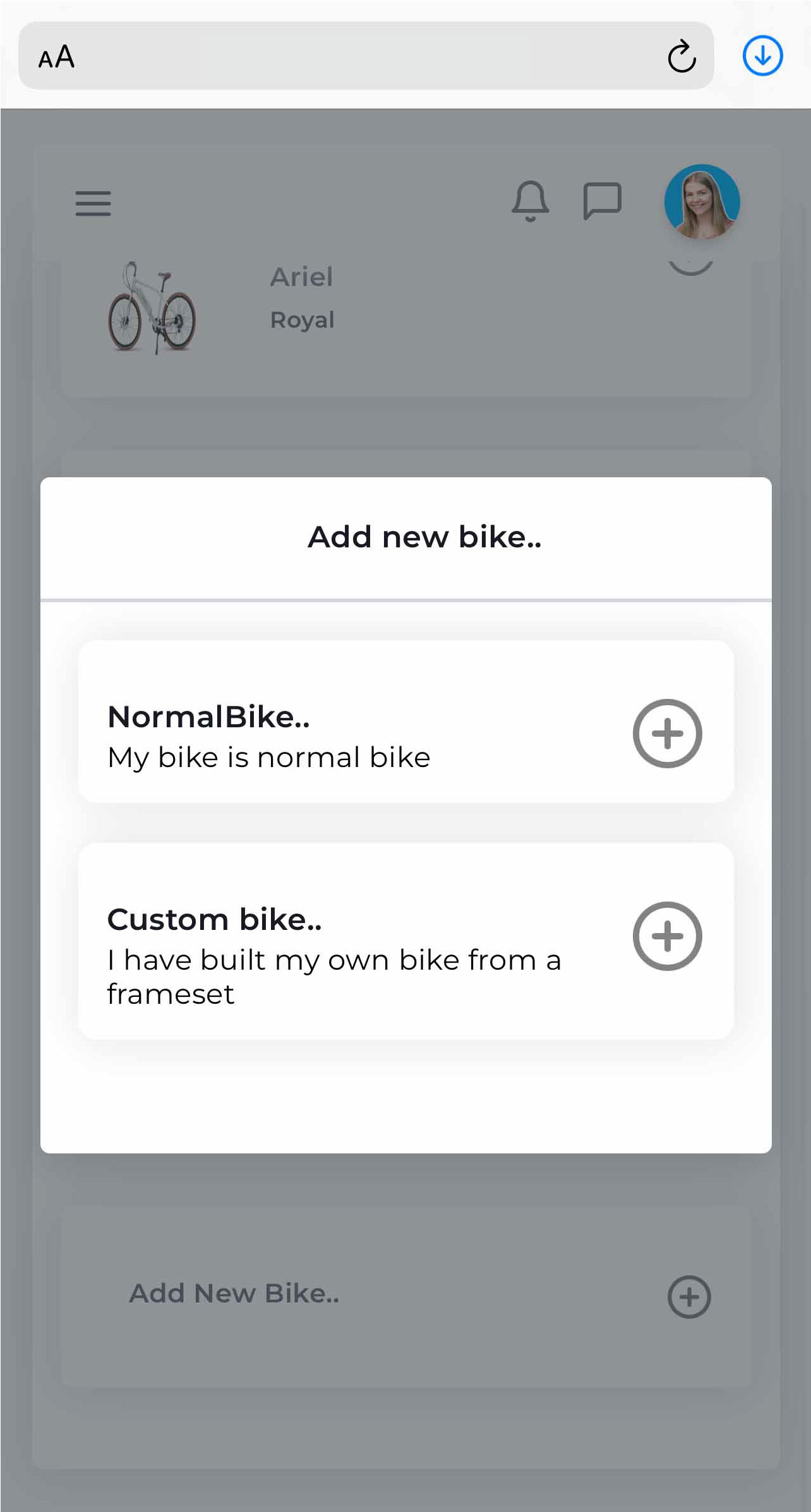 A bikecard stores all the information about the bike in one place, like warranty info, insurance coverage, upgrades, service history, previous owners, complete spec list, user manuals, and much more.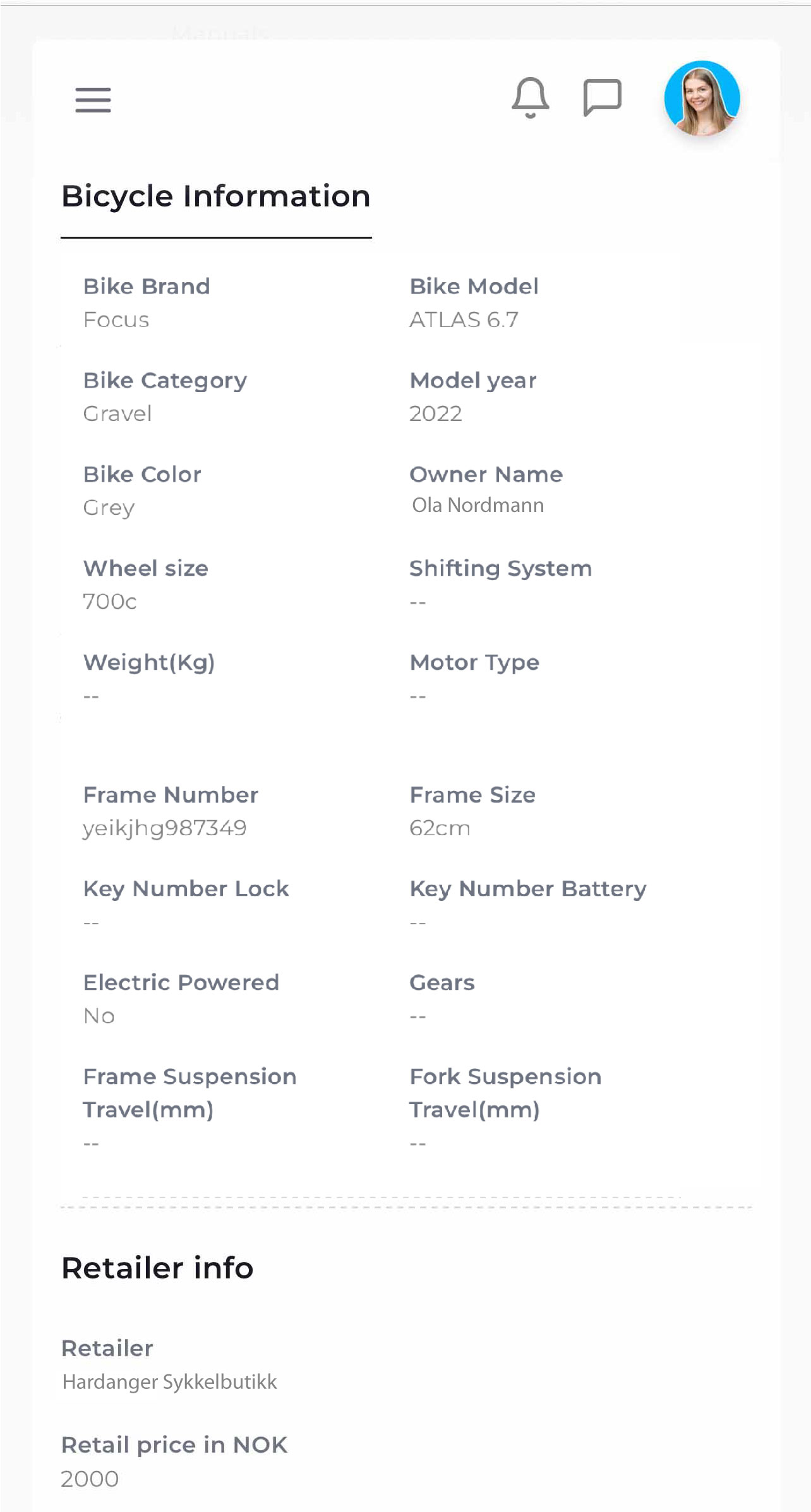 Our goal is to give you the full overview. That's why we offer one platform for all bikes – no matter the brand or the model – for an easier bike life.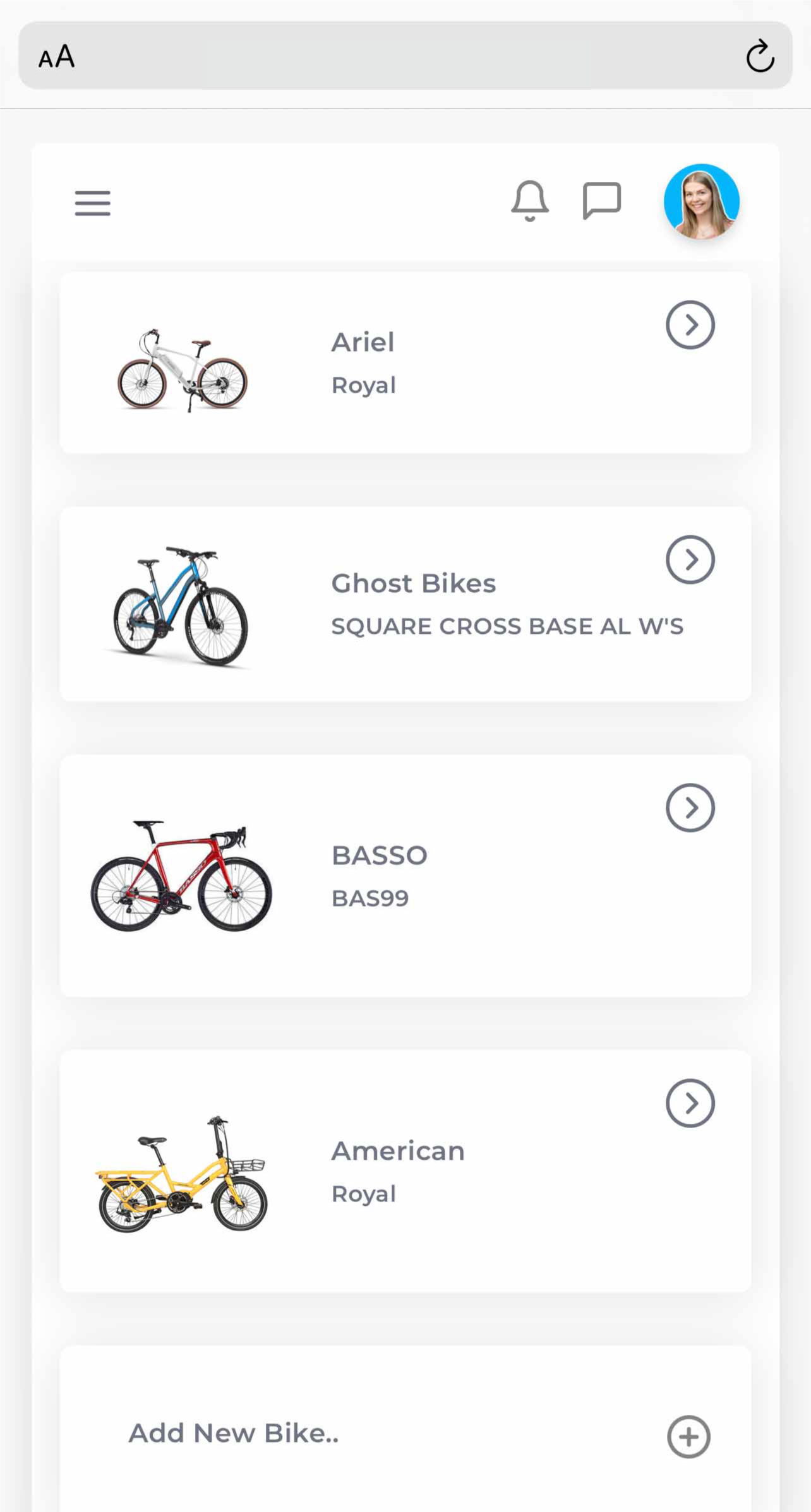 Every bike has a value, here's how to elevate the value of yours
Moms, dads, Emmas or Jakobs. Terrain or electrical bike. BikeFolder gives you a complete overview.
Link directly to your favorite secondhand sales platform. Automated change of ownership happens once sale is completed.
Stressed out by driving the bikes to service? With pick up 'n deliver dealers can pick up your bike for service and deliver it when it's done.
Never forget to send the bike for service. Select the desired service interval and receive an SMS when it is time for service
If you don't like to call, don't. Book service online, directly from your profile.
When an accident occurs, it's nice to know that your bike is insured.
Report the bike stolen. Ownership and repair through our shops will be impossible.
Avoid unnecessary loss of value with full documentation, service history and upgrade log.
Have you purchased a new wheelset or other upgrades? You can document all upgrades and increase the bikes value.
Chat directly with your mechanic
Is the bike at the workshop? Chat directly with the mechanic, get quicker support and document the communication.
Export all information about your bike to a PDF with just one click
Lacking space and time for your bike during the winter? See our retailers who offer Bike hotel and maintenance during the winter period.
Full service history - professionally done or by you as a hobby mechanic. Everything is documented - all in one place.
Need technical information about your suspension forks? Access manuals for your bike.
Buying a used bike and wondering about the history of the bike? Get access to ownership history.
Quick change of ownership
You can quickly change bike owners through Bikefolder. The new owner receives all service history and documents.